It's a Thursday morning in Vancouver's Downtown Eastside and there are a number of queues forming outside buildings along a three-block corridor of Powell Street.
People on low incomes – or sometimes with no income and no permanent home – are looking for simple comforts: a hot cup of coffee, another layer of clothing to protect against chilly nights, some basic medical care, a meal or just someone to talk to.
However, during a line outside 543 Powell St., some of the clientele seem a bit wild and woolly. In fact, a commotion grows when a "celebrity" approaches.
A tiny little dog in a puffy pink vest wearing bright, colorful boots takes a big step into the adulation of admirers.
It's Love V., LV for her friends, aka the Princess of Chinatown. She pauses and holds her head up high as fans take pictures with their phones.
"She's used to paparazzi," laughs her owner, Gen Berde, who cleans the streets for EMBERS Eastside Works. "She's always in style and she gets invited to a lot of parties."
Today, the furry fashionista makes a stop at Charlie's Pet Food Bank, where every Thursday between 10 a.m. and 12 p.m., the BC SPCA-run organization opens its doors to provide free basic care to pet owners. animals that could not otherwise afford it.
LV is a six-year-old Chihuahua-Terrier cross – a rescue dog from Mexico whom Berde adopted when he was six months old. The outfit the dog is wearing is a set she received from Charlie four years ago.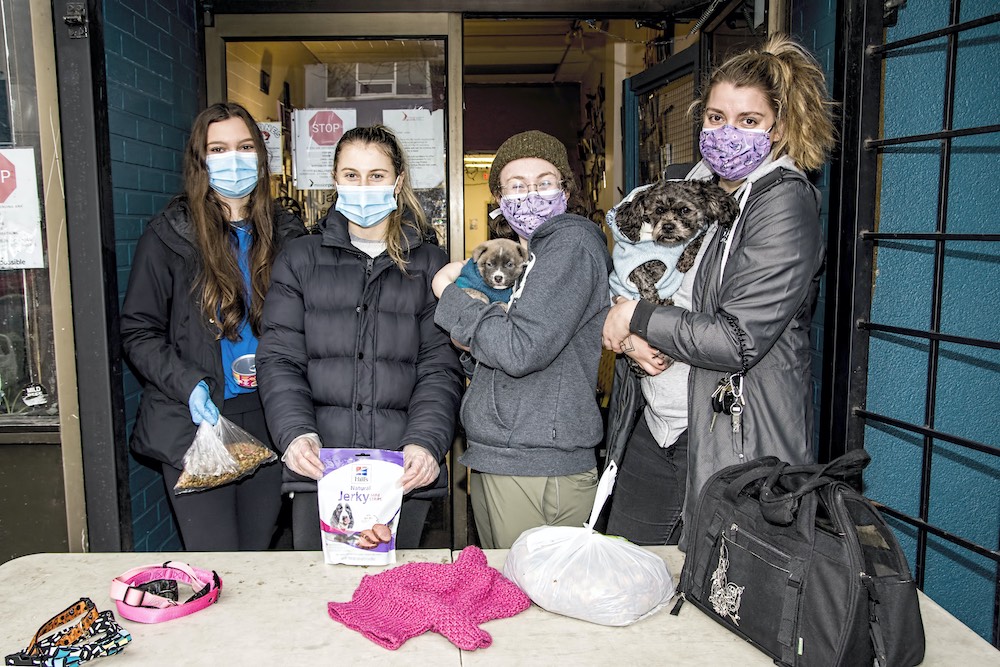 Started in 2000 by Dr. Jamie Lawson, then director of animal health for the BC SPCA, and the Food Bank of Greater Vancouver, Charlie's is named after an emaciated dog who checked into the veterinary hospital in a critical condition. Unfortunately, the BC SPCA was unable to save Charlie, despite three weeks in intensive care.
The friendly and accessible clinic is Charlie's legacy. For over 20 years, Charlie's has provided free and low-cost services to pet owners who are homeless, living away, or on low or fixed incomes in downtown Vancouver.
Diane Waters, Charlie's Pet Food Bank Coordinator and BC SPCA Outreach Specialist, oversees a group of volunteers who deliver the services. Waters, who is not a veterinarian herself, has a degree in psychology with degrees in counseling and human development. She interned at the BC SPCA and then started volunteering. She then spent four and a half years as an animal care technician for the City of Surrey before returning to the BC SPCA in 2020 to take over the management of Charlie's.
"I've always had a passion for vulnerable people and animals," she says. "And [Charlie's] naturally aligned.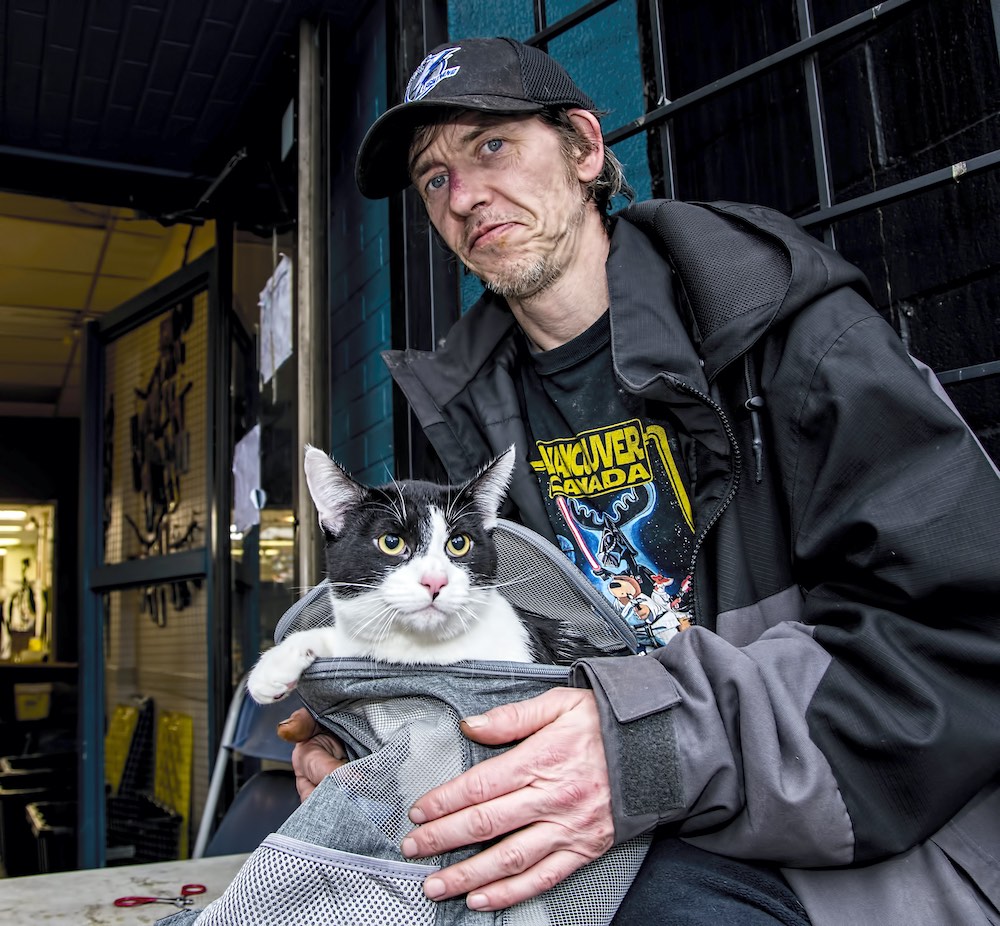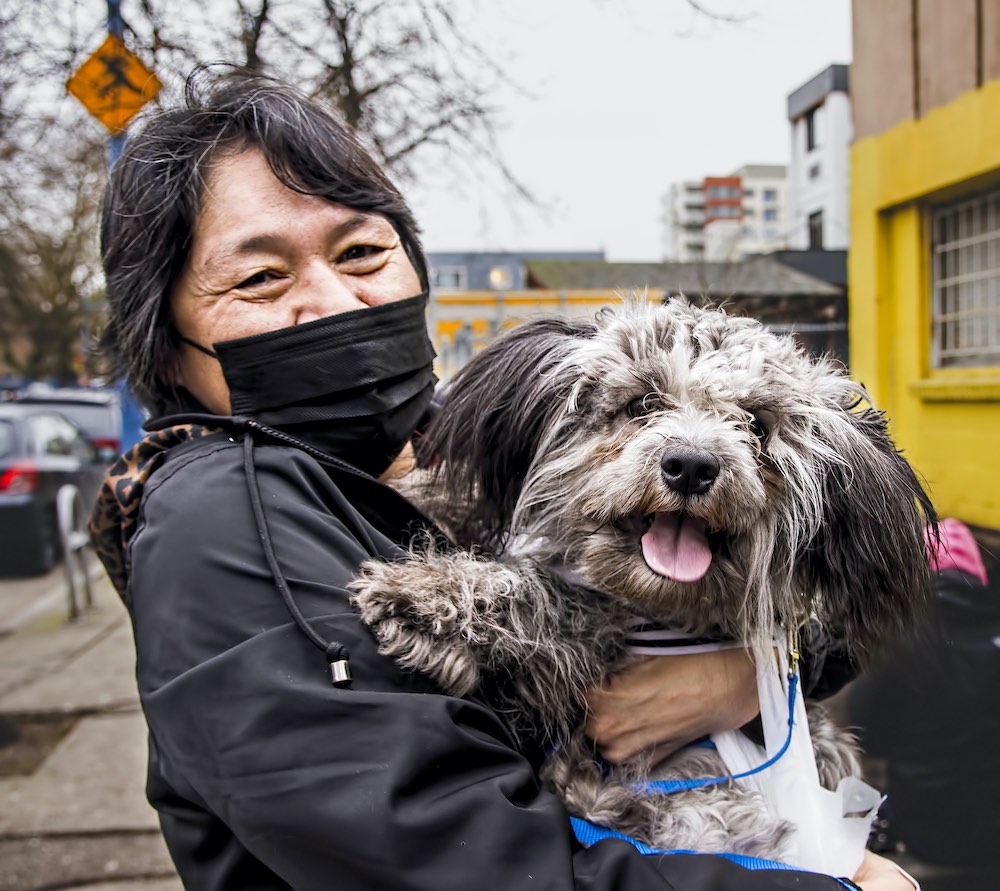 Suzanne Kilroy-Huculak, a longtime megaphone salesman, says Charlie's is a godsend for her.
"Charlie really helps," she said. "Diane keeps track of things for me."
Kilroy-Huculak sometimes works five jobs to pay his rent and feed his human family. Over the past four years, Charlie's has eased the burden of caring for its three fur babies: Shadow, an 11-year-old Himalayan longhair cat; Paisley, a two-year-old short-haired feline (who runs the house, says Kilroy-Huculak); and a pooch named Pepper, an 11-year-old Labrador beagle cross.
"[Charlie's] is perfect for anyone who needs support. I purify them, pray and thank them every day," she says.
The people at Charlie's believe that having a pet helps people's mental and physical health, giving them unconditional love. Many people have told volunteers that their pets have saved their lives.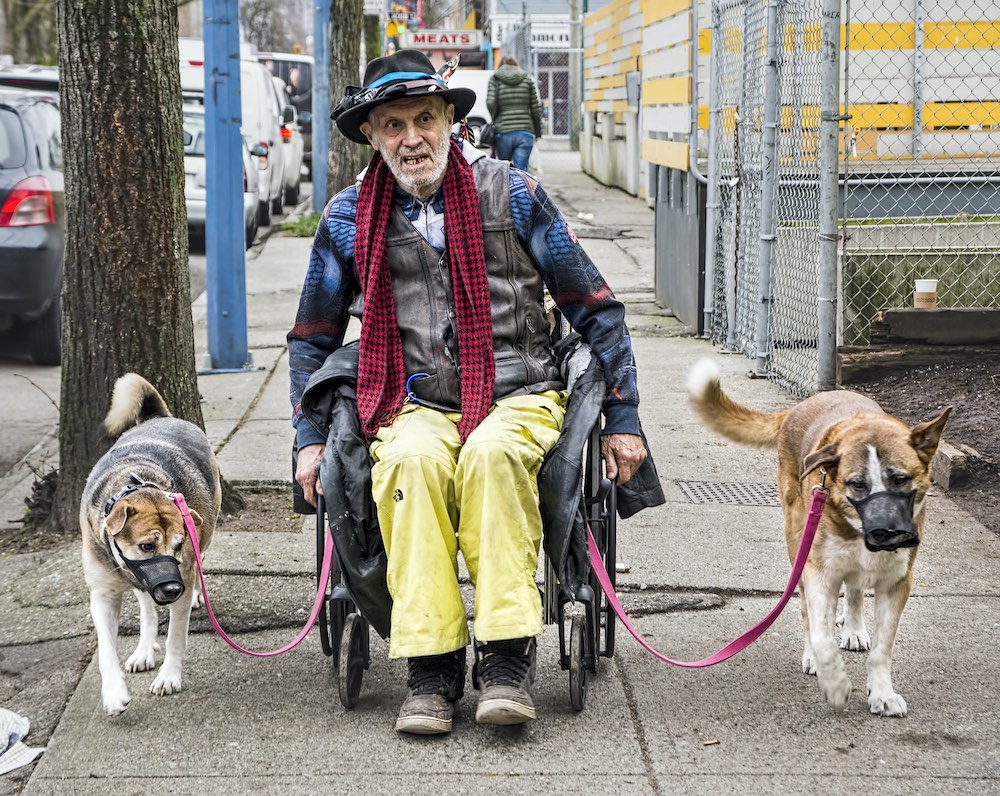 Charlie's does not have a mobile vet license, so the team cannot perform medical procedures, but volunteers can book discount spaying and neutering appointments at an animal hospital.
And sometimes a simple fix, like a little creative pet grooming, is enough. "I started noticing pets coming in with mats on their backs, a knot of pretty thick hair, and it could pull the skin, causing abrasions and lesions," Waters says. "So I have a hair clipper and we can cut them on the fly."
Until the start of the pandemic, there was a regular veterinarian on hand to diagnose and recommend treatment, but this availability has been reduced to about once a month.
In the meantime, Charlie's team not only distributes food and grooms the animals, but also acts as triage nurses, checking on the animal's condition and, if necessary, directing pet owners. to BC SPCA Vancouver Branch Animal Hospital at 1205 E. 7th Ave. They also offer information on how to seek affordable medical care for their pets.
The services Charlie's provides each week include nail trimming for cats and dogs, dog training advice and basic grooming. Items distributed weekly include wet and dry pet food, cat and dog treats, cat litter and boxes, toys, collars, harnesses and leashes, coats, beds and pet carriers.
Pets and their guardians must register in person (one family member per household) to ensure there is enough pet food for everyone. Those interested can speak with a Charlie volunteer to find out how to proceed.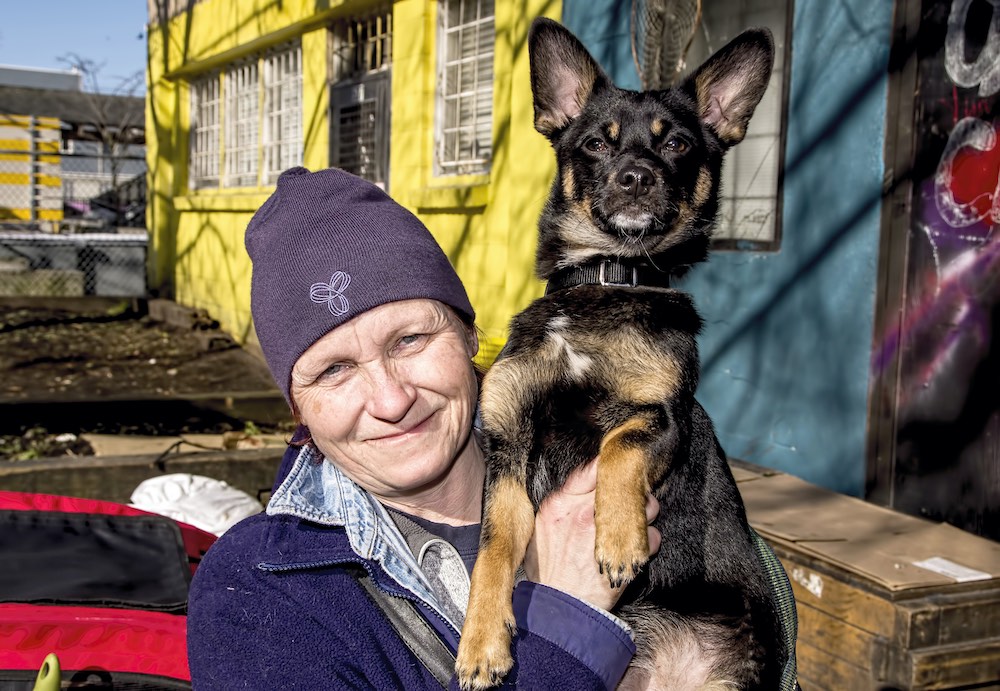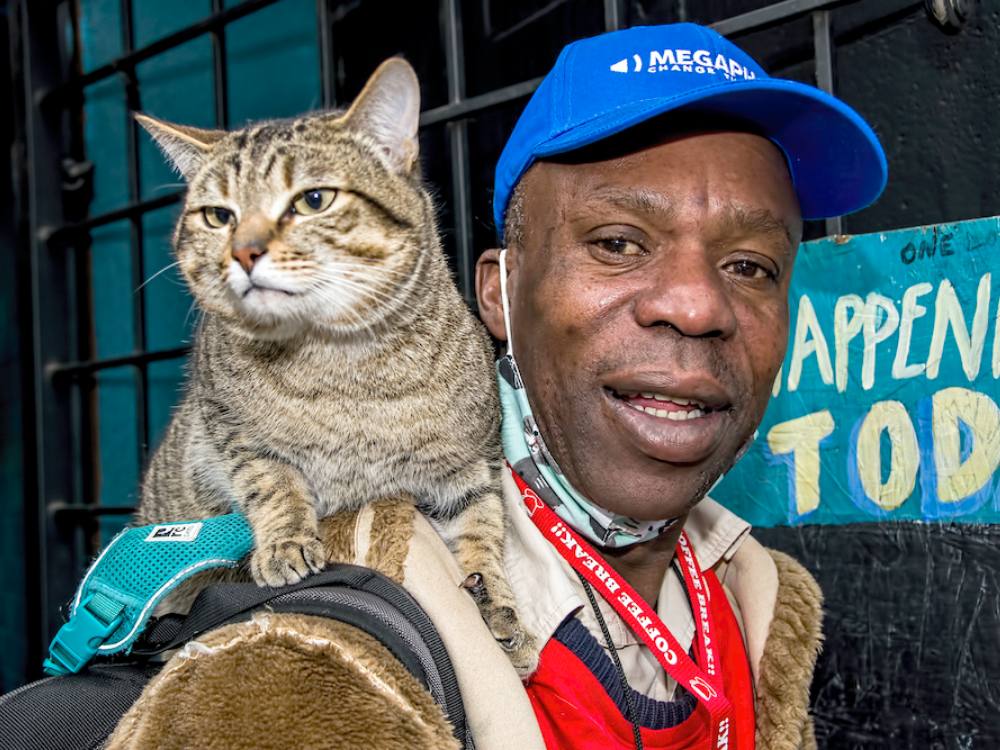 It's not just fancy Chihuahuas like LV that come to Charlie's. There are also temperamental tabbies.
Megalove is a demanding male kitty taken in by Paul Shawdover, who is also a megaphone salesman. Shawdover met Megalove two years ago while visiting northern St'át'imc territory in Lillooet.
"This little cat started following me," Shawdover recalled. "They said I could have it on one condition: not to sell it!
The couple became inseparable companions.
"He's an attention hunter and an escape artist and he wants his hugs and kisses at 4 a.m. every morning," says Shawdover.
Dogs and cats are not the only animals to access this community initiative.
"We also have lots of rabbits and guinea pigs, which can be a lot of fun," Waters says.
"There was a bearded dragon once," she recalls, "and people were picking up baby pigeons in the park and raising them as pets."
To learn more about Charlie's and how you can access services or help, visit the BC SPCA website.